Contact Us • About Us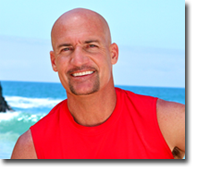 David's wellness teachings are utilized by 4 star resorts across the country including Maui, Oahu, Kauai, California and Arizona. His programs are designed to provide simple, fast and powerful techniques to solve the most common problems that plague nearly everyone living in today's environment. His specialty courses and DVDs provide step-by-step guidance for weight loss, muscle tone, back pain, shoulder pain, stress and even techniques to improve your golf game. His techniques are tried and true and offer genuine guidance to achieving your wellness goals.
David Wicker has been practicing Yoga for over 25 years and is the founder of White Tiger Yoga, a contemporary style of Yoga that's quickly gaining popularity. David has instructed over half a million students thus far and his goal is to help over a million people increase their health and happiness by 2018. He is well on the way through his satellite instructors and DVDs that currently reach people all over the world.
David also offers White Tiger Teacher Training programs for people that he selects to teach his programs at quality resorts across the country. If you wish to find out more about career opportunities with White Tiger Wellness please contact us below:

White Tiger Wellness can be contacted at 808-341-7999 or
If you can't attend these classes then have this wellness information delivered to your home with David Wicker's specialty DVDs. To check out our DVDs and other products please click here.
Please use the contact form below to contact David directly.