Special! White Tiger 5-Pack plus White Tiger Water Fit Works
$139.00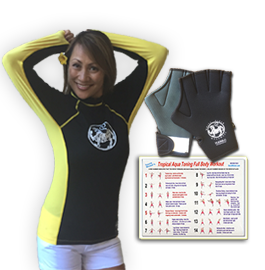 Includes all 5 DVDs:
Healthy Shoulder & Rotator Cuff Secrets (NEW)
Healthy Lower Back Secrets (NEW)
Simplified Yoga and Tai Chi Secrets (Tropical Stretch)
Yoga in Paradise (level 2 Yoga and Tai Chi)
Island Yogarobics (Weight Loss and Muscle Tone)

Currently only our DVD 5-Pack is available with this offer
Download option coming soon!

Plus Water Fit Works. Water Fitness Card included.